The central warehouse at Aalborg University Hospital reaches new heights
Aalborg University Hospital turns its attention towards the efficiency in the new central warehouse with LOGIA's WMS-system.
In 2026, when the hospital opens its doors to a total of 170,000 m2, a high level of automation will frame the entire hospital. The hospital's 5,500 m2 warehouse area acts as the central warehouse for all hospitals in the Northern Region of Denmark. It is responsible for the internal delivery and deliveries to external branches such as health clinics, treatments in private homes, and hospitals in Greenland. This results in potentially approximately 600,000 annual picking transactions, delivered to 6,600 delivery addresses in total. The automation holds much potential and enables even more daily transactions with the same number of resources as before.
With the purpose of increasing the efficiency of the warehouse, the use of area and storage layout were taken into reconsideration. Therefore, the central warehouse is equipped with six vertical storage lifts and pallet- and rack storage, from which various orders are picked and assembled. All internal orders are delivered to the hospital's internal departments by self-driven AGVs and contribute to increasing efficiency. The efficiency is strengthened further through the hospital's electronic tag system that manages the departments' reordering and delivery of goods.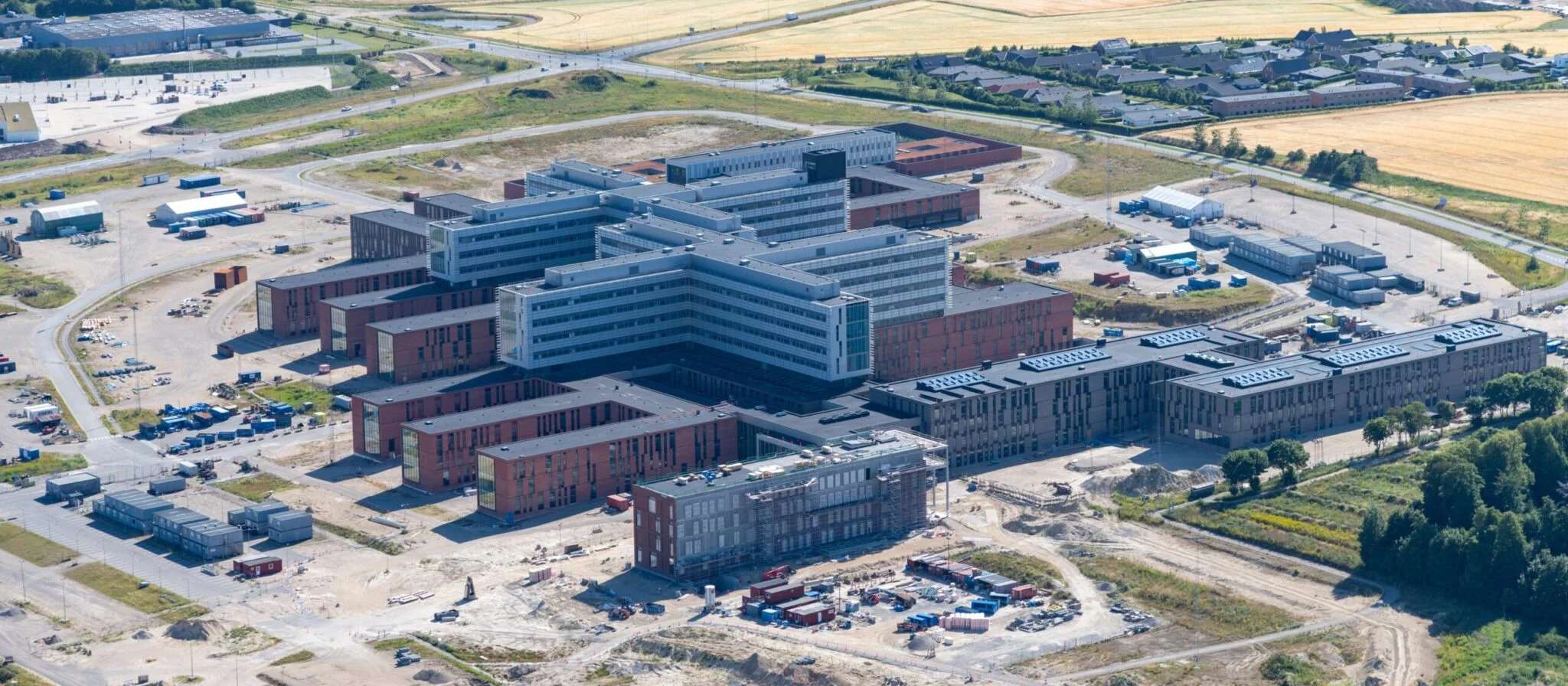 The new set-up with LOGIA's WMS-solution is intended to enable the hospital to handle around 5000 item numbers compared to the previous number of around 2100 item numbers. Also, the general efficiency and consistency of supply will be strengthened as a result hereof. Thereby, the employees can focus on the patients and will always have the necessary equipment and goods at hand, to ensure the patients get the best care.
Read more about optimization of hospital logistics.
New warehouse technology ensures efficient logistics at the new Stavanger University Hospital

Regionshospitalet Gødstrup

Content type

:

Customer case

Sygehus Sønderjylland

Content type

:

Customer case