Spare Parts Management
Parttrap® ONE B2B ecommerce platform
Increase revenue by digitalizing spare parts sales
Increase your spare part sales with an easy-to-use and web-based system!
Parttrap® Spare Parts Management is a convenient solution for keeping all spare parts information up-to-date and made available online via interactive pages. The user can easily locate the correct spare part, verify price and availability and order online with a click. The add-on is designed to replace the current reality for many suppliers using various systems for 3D-CAD, PDM, ERP integration and spare parts management. The seamless two-way integration with your ERP-system reads relevant data in real-time ensuring that your customers always are receiving accurate information.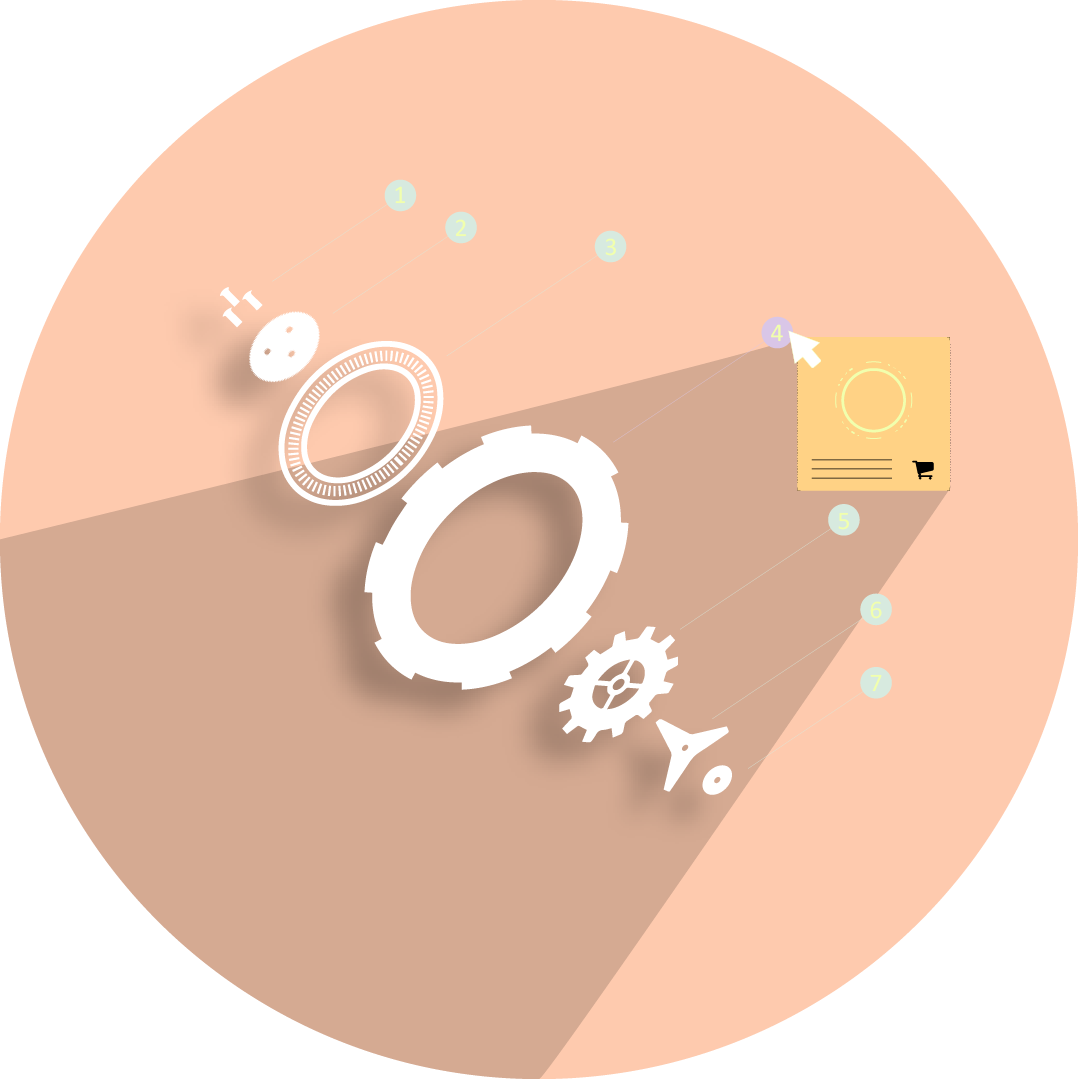 626502312
Spare Parts Management highlights
Guide the user in the exploded views to the correct spare part or combination of parts using the flexible menu system
The end-user will get a complete picture of the parts that are included with a color-coded mouse-over selection feature
User can add spare part directly to cart
A seamless integration with your ERP system to read unique customer pricing, stock availability and delivery time for each part
Webinar: Digitalizing the sales process and spare parts sales
Watch the webinar with Kemppi Oy as they demonstrate and share their digitalization journey, from eOrdering portal to online spare parts shop integrated to Epicor ERP. Johanna Heinonen, Business Development Manager at Kemppi Oy will together with Magnus Patriksson, Director of Sales at Parttrap cover the following topics:
Kemppis digitalization journey, the "why and how"
Which criterias were used to evaluate potential solutions/vendors
Digitalization and increasing the efficiency of the Spare Part selling process
A live guided tour of the highlights of Kemppis eOrdering portal built in Parttrap® ONE
563188007
Revolutionizing Packaging Solutions: The Hazel 4D Success Story

Content type

:

Customer case

Joining forces to streamline e-commerce for Manufacturing and Distribution companies

Roima Intelligence Inc. and Part Trap AB join forces

Content type

:

Press release
Want to know more about Parttrap® ONE?
Explore further by scheduling a demo through the form or by reaching out to one of our experts directly. We're here to assist you!
Book a demo
Experience Parttrap® ONE - The ultimate all-in-ONE B2B ecommerce solution! Unlock powerful product data management, seamless online business, and collaborative sales channels with integrated CMS, PIM, and ecommerce features. Request a demo today!